The new Bytesafe reporting capability is available for Business/Enterprise customers and provides reports on your open source governance and compliance. If you're a stakeholder, you have easy access to all relevant data without the need of involving busy developers.
Login to your workspace and create your first report!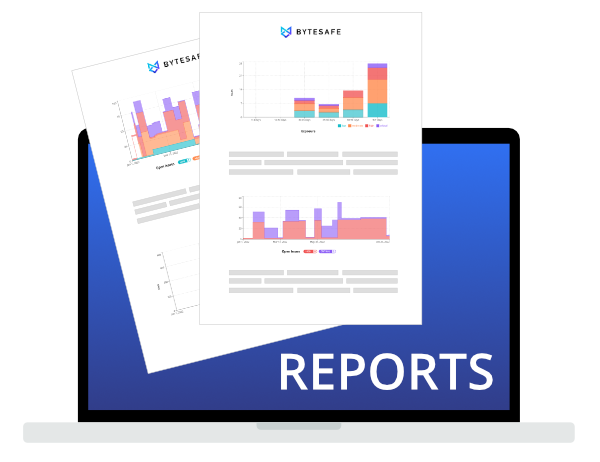 Now available: Issues Summary report
The Issues Summary report highlights issues with your existing open source packages. The sections contain information about open/closed issues, risk exposure (how long the vulnerable packages have existed), packages in quarantine, top critical/high severity issues and unresolved slow issues. The charts give you a quick understanding of your security posture.
Our reports are clean with a table of contents that lets you navigate to the different sections in the reports. All issues are linked directly to your workspace issues where there's additional information.
Customization
The report is customized by:
Defining the scope: the entire workspace or specific registries
Selecting a time period, for example year to date.
Defining time period when to not include "Slow issues".
Reports are created based on the data you are entitled to access according to your user roles.
How to create a report?
Creating a report is easy. Follow these steps and you're on your way.
Login to your Bytesafe workspace
Click on Reports in the menu
Customize your settings and create a report
Download as the PDF or share the generated link to the report