The License Block policy prevents addition of packages with specific open source licenses to a registry.
This enables registries where specific open source licenses are blocked, ensuring license compliance from problematic licenses.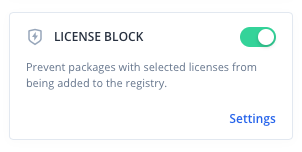 What open source licenses to block is configured in the policy settings. The policy accepts defintions of both standardized SPDX licenses as well as custom licenses.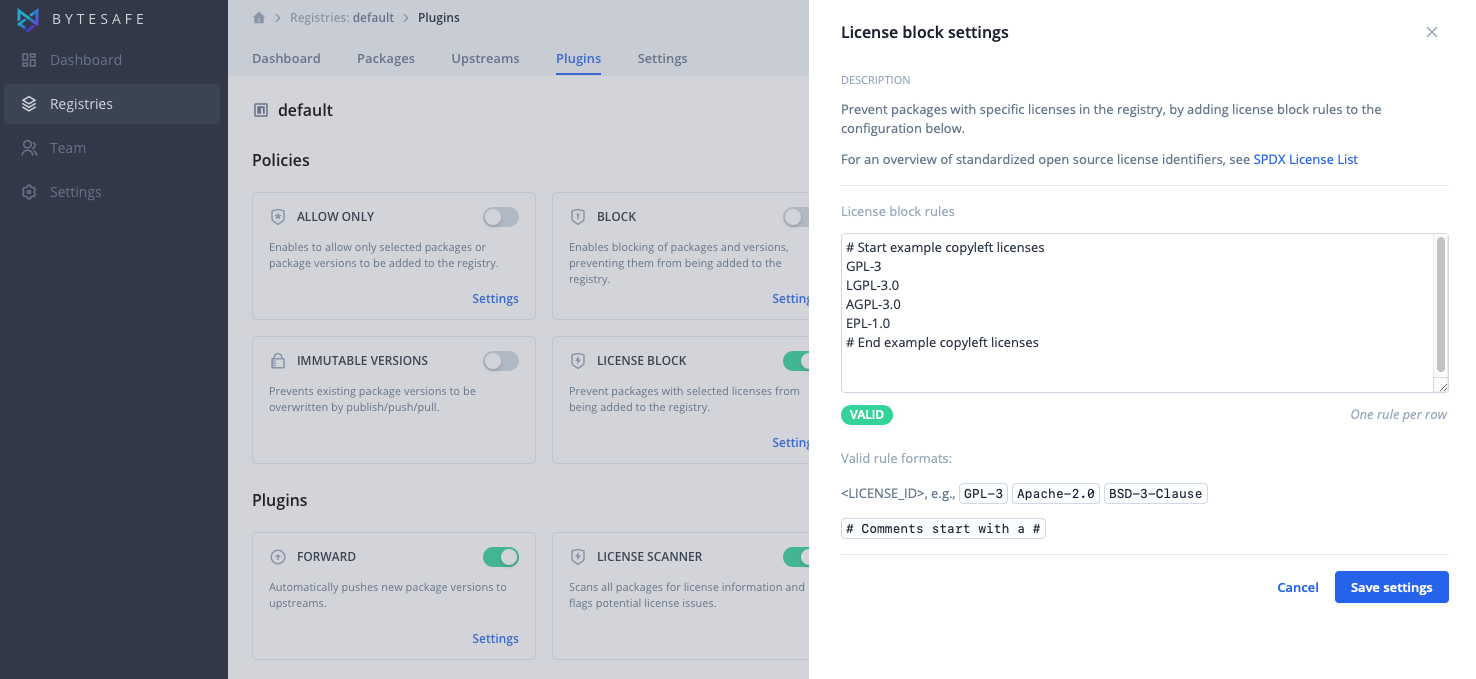 Open source license definitions are not case-sensitive, providing a forgiving and secure user experience.
Example use cases: License Block Policy
Prevent copyleft licenses in registries
Prevent non-compatible licenses in registries
Prevent non-compliant licenses in registries
Interested in License Compliance?
See our dedicated License compliance knowledge resource for more details on why you need to care about open source licenses, license compliance and what Bytesafe can do to assist with your license compliance.