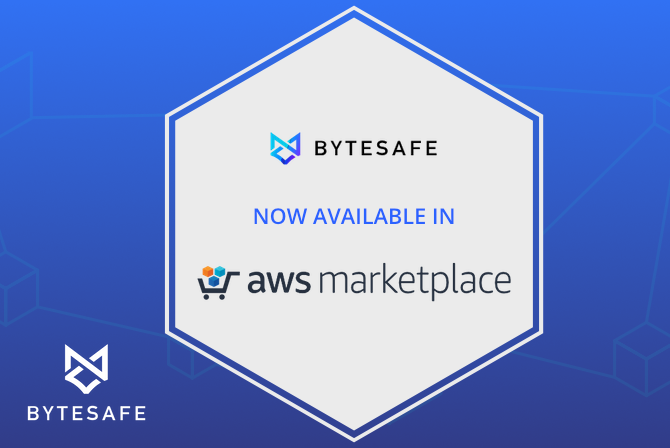 Today Bytesafe announced that the Bytesafe Security Platform is now available globally in AWS Marketplace.
Bytesafe allows enterprises to increase their software supply chain security posture with automated best practices - and a unified workflow for security and developer teams. Reduced risk and protected assets - without slowing down developers.
The availability in Amazon Web Services (AWS) Marketplace makes it even easier to deploy Bytesafe as part of your AWS account to Secure your Software Supply Chain.
The constantly increasing number of supply chain attacks show there's a need for new technology to prevent vulnerabilities inherited from open source components to be deployed into production. Bytesafe helps customers by providing both insights and enforcement.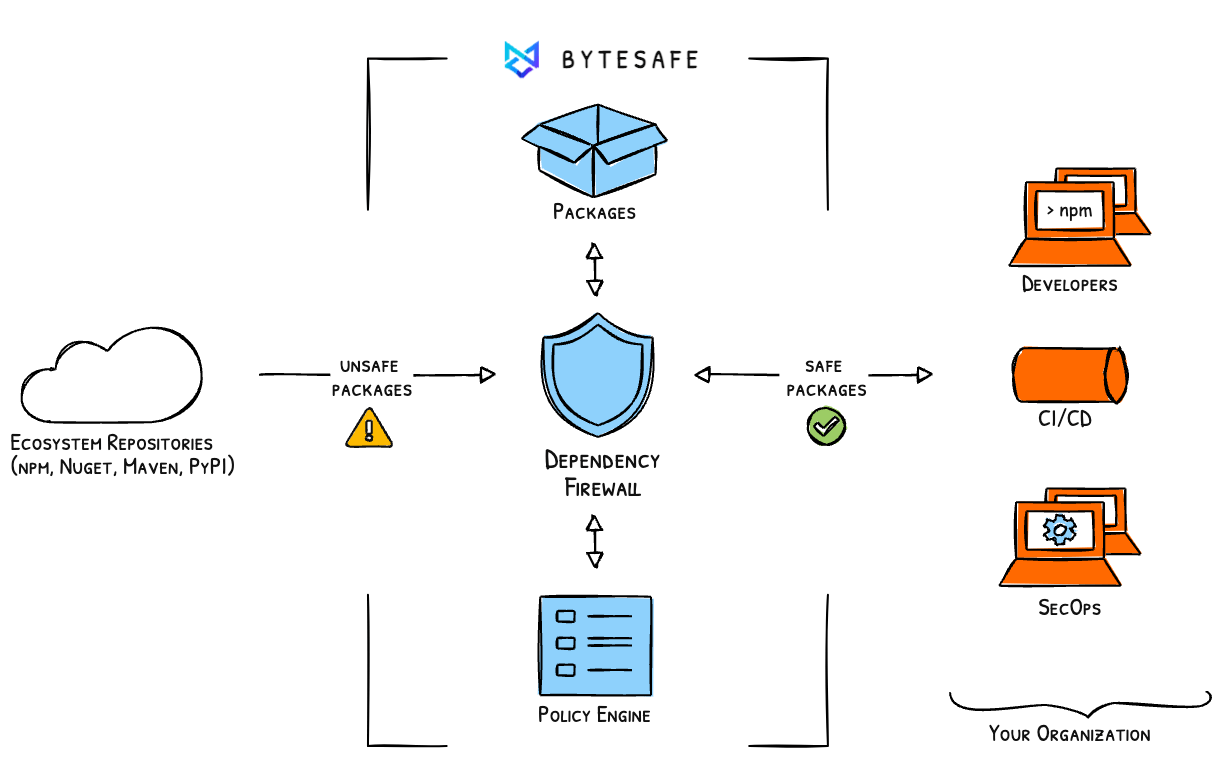 The Bytesafe Dependency Firewall enables enterprises to enforce open source usage policies and avoid threats by effectively blocking open source vulnerabilities and ensuring License Compliance.
Additionally the platform provides Secure Package Management with insights about open source usage through Software Composition Analysis (SCA), vulnerabilities, licenses, changes over time and more. Exporting Software Bill of Materials (SBOMs) allows for easy integration with other systems.
From AWS Marketplace customers can choose to start a free trial or purchase our Business plan. Enterprise agreements are available on request by contacting our sales team.