Using a private registry is easy
Get started with Bytesafe
Add the packages you depend on to our fully managed npm registries, using your regular tools. Set up your dependency firewall and get control over your software supply chain in three easy steps!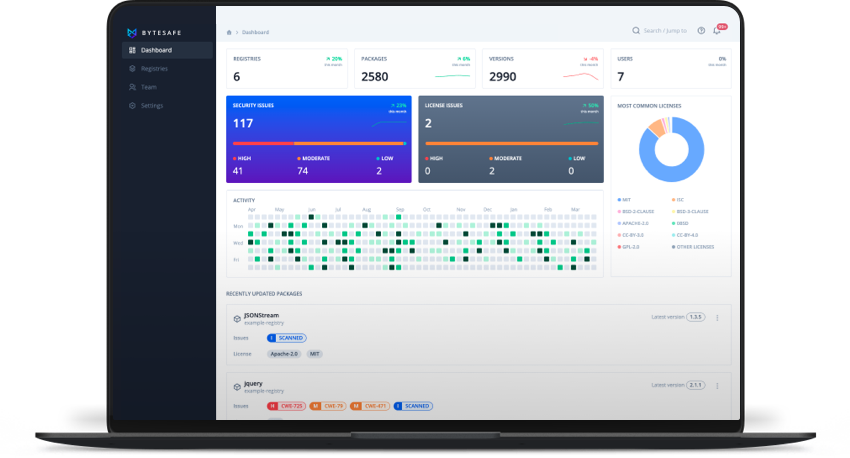 The workspace is where you store your data and manage your team. It contains all your registries, packages and configurations. It provides a unique URL to access Bytesafe, such as workspace.bytesafe.dev.
A workspace can contain any number of registries. Each registry is unique. Create your own or use the predefined one.
Claim your own custom and unique namespace
2. Access Bytesafe with the npm client of your choice
With Bytesafe you continue using the regular npm clients: npm, yarn or pnpm.
Create an access token for your registry URL. With --registry requests are sent securely to Bytesafe in place of the default npmjs registry.
Personal and secure access to private registries