A Security Platform That Protects You From Open Source Software Supply Chain Attacks
The cloud-native security platform reduces risk and protects revenue - without slowing down developers
the bytesafe platform
Automated Open Source Security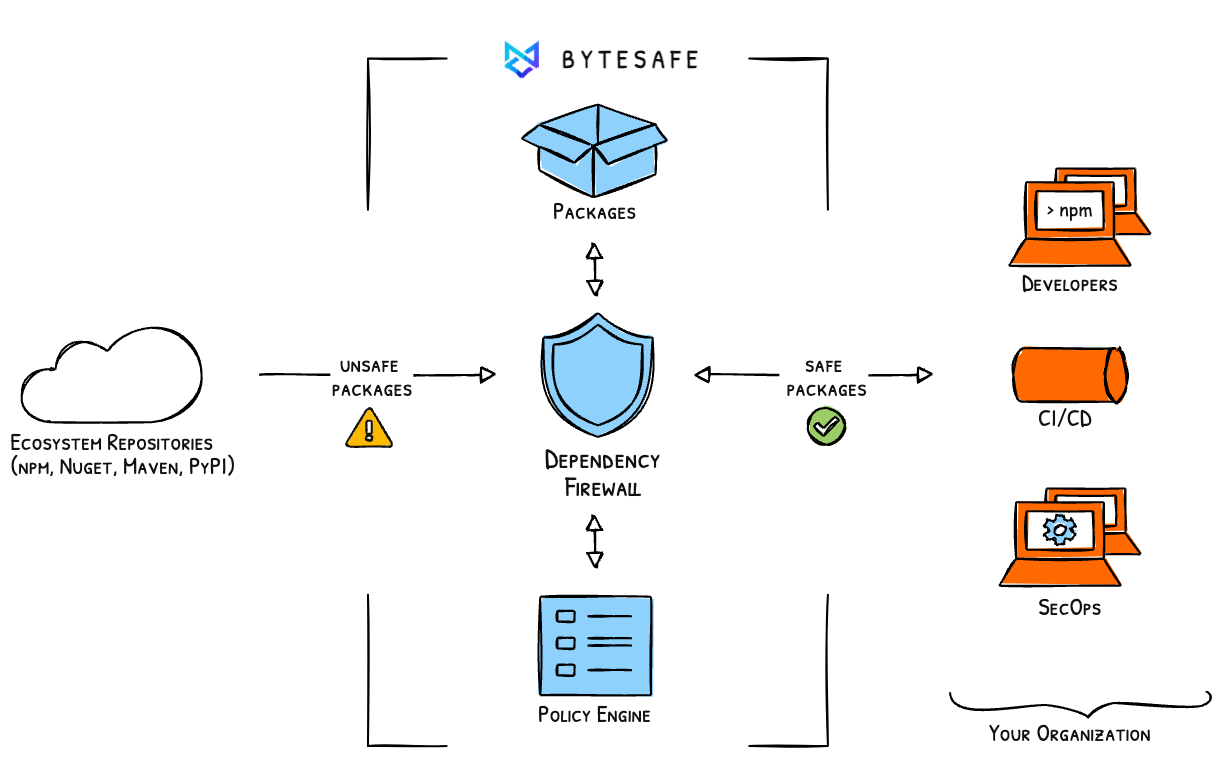 The Dependency Firewall quarantines malicious open source before reaching developers and infrastructure.
The Policy Engine evaluates threat signals such as known vulnerabilities, licenses and customer defined rules.
Developers continue to use their normal package management tools - with additional insights provided by Bytesafe.
SecOps manage policies and monitor the current security stance, and if needed, take control of any quarantined packages.
Packages are analyzed and cached by the firewall, additionally Bytesafe handles internal dependencies - with automatic Dependency Confusion protection.